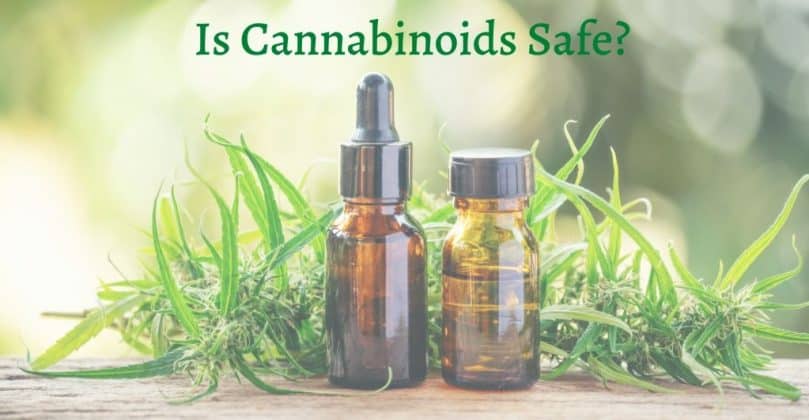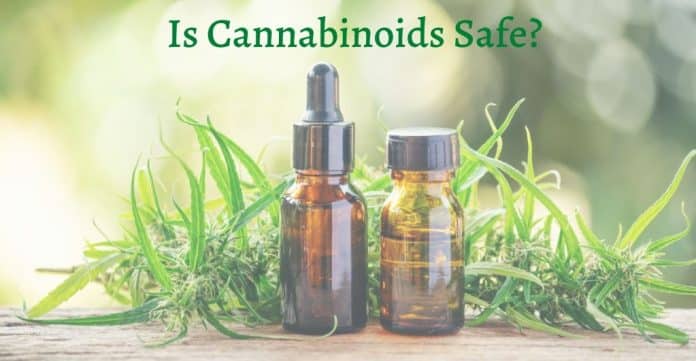 Get to Know Cannabis and Cannabinoids
Often used interchangeably with marijuana, cannabis refers to all the products that are derived from the Cannabis sativa plant. Cannabinoids are naturally occurring substances (a class of chemicals) found in the cannabis plant. Out of the 426 compounds found in the plant, 66 are classified as cannabinoids. The most well-known are the Δ9-THC (delta-9-tetrahydrocannabinol) and cannabidiol (CBD).
Safety Concerns
A wide array of health concerns associated with the use of cannabis and cannabinoids have been raised time and again. Some of them include:
Increased risk injury among the elderly
Cannabis use disorder (CUD) in adolescent users (e.g., social withdrawal, lack of control)
Problems with coordination (Increased risk of motor vehicle accidents)
Low-birth-weight offspring as a result of smoking the weed during a pregnancy
Higher risk of schizophrenia or other mental illnesses
Recurrent severe vomiting
Short- and Long-Term Effects of Cannabis

Short Term

Long Term

1.      Amnesia

2.      Paranoia

3.      Hallucinations

4.      Panic

5.      Loss of sense of personal identity

6.      Slow reaction

7.      Increased risk of stroke

1.      Decline in IQ

2.      Poor performance in school and a high dropout chance

3.      Severe addiction

4.      Relationship issues (domestic violence)

5.      Antisocial behavior (lying or stealing)
CBD is not harmful to everyone but has proved deleterious to some. For example, before the Epidiolex (a purified CBD to treat rare and severe forms of seizures linked with Lennox-Gastaut or Dravet syndrome) was FDA-approved, it was tested on a few participants to gauge its effectiveness and safety. The most common side effects included drowsiness or diarrhea, while some developed mild liver abnormalities. But under medical supervision, these problems can be managed.
Overview of the medicinal use of cannabis-based products and CBD
 

 

Cannabis-based products

Name
Formulation
Treats
Sativex
Oromucosal spray
Spasticity in multiple sclerosis
Epidiolex
Oral solution
Childhood epilepsy
Tilray
Oil
Under research (for breast cancer patients suffering from TIPN [taxane-induced peripheral neuropathy])
 

Synthetic CBDs

 
 
 
Dronabinol
Liquid or capsule
Weight loss in patients with HIV; nausea
Nabilone
Capsule
Cancer chemotherapy-induced vomiting and nausea
Non-medicinal cannabis products and non-medicinal CBDs are widely used for their intoxicating effects but are not FDA-regulated. For example, herbal cannabis, such as Bedrocan, can be administered through a medical vaporizer, while cannabis oils that contain THC can be taken orally. In the EU, the THC content should not exceed 0.2%, and according to FDA rules, THC- or CBD-based products cannot be sold as legal dietary supplements.
Other Health Conditions Cannabis Treats
Sleeping disorder
PSTD and Anxiety
Appetite loss
Chronic pain
Movement disorders associated with Tourette syndrome
Inflammatory bowel condition
Irritable bowel syndrome
Legality of Cannabis
Cannabis is used both for recreation and medicinal uses that vary by country. While some have legalized its medical use, others have allowed the use of only certain cannabis drugs such as Sativex or Epidiolex. But it remains illegal on both fronts, especially on the recreational front, in most parts of the world (notably the Middle East and Africa).
The table lists the countries where cannabis is used for both recreational and medical purposes. This is quite an exhaustive list. Details for only a few countries are given.
Cannabis Legality

Country

Medical

Recreational

China
Illegal
Illegal
France
Legal( certain drugs)
Illegal
Canada
Legal
Legal
Germany
Legal
Illegal (occasionally tolerated under Federal law)
India
Illegal
Illegal (bhang is allowed)
Japan
Illegal
Illegal
United States
Legal
Legal (cultivation allowed; no foreign buying)
UK
Legal
Illegal
Switzerland
Legal
Decriminalized (allowed under 1.0%)
Australia
Legal
Decriminalized
South Africa
Legal
Legal
Saudi Arabia
Illegal
Illegal
What to Consider
Cannabis is still under investigation in terms of its potential role as a pain reliever. Get detailed information about how marijuana and crypto are coexisting from the recent CoinNewsSpan piece. The research aims to solidify evidence that cannabis components can play a strong role in pain management and inflammation. Also, remember never to take cannabis or CBDs without proper medical consultation. Make informed decisions when it comes to health.