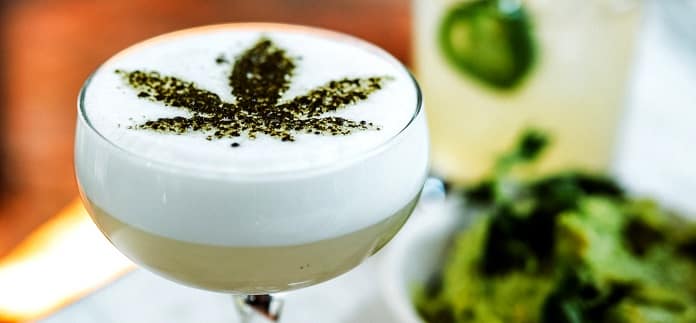 On Tuesday, America got its first cannabis cafe, funded by cannabis farmers Lowell Herb Co, in West Hollywood, a block away from Ralph's grocery store, and a few streets away from an In-N-Out Burger outlet.
After long anticipation, America got its first legal establishment for weed lovers and enthusiasts of 21 and above. The initiative has received lots of positive feedback along with generous backing from celebrities like Comedian Chris Rock, Miley Cyrus, and DJ Mark Ronson.
Currently, Lowell Cafe houses 240 seats with indoor and outdoor seating arrangements and offers pre-rolled joints starting at $18 each.
They mentioned on their site: "For over a century we've been forced to hide cannabis consumption out of public view, but that time is now over. We're proud to announce Lowell Cafe- America's first cannabis cafe serving farm-fresh food, coffee, juice, and cannabis daily."
'Budtenders' or 'Flower Hosts' at the cafe, help customers choose strains of marijuana, complementing their farm-to-table cuisine, but they don't serve marijuana-infused foods. Alcohol is not available because of the prohibition imposed by California state law. Weed-infused edibles are only available on their website for online purchases.
The cafe's 40 'Flower Hosts' are trained to keep surveillance on customers to ensure that they can endure the cannabis they order.
Cannabis consumers can purchase other products like- concentrates, cannabis flowers, extracts, and vapes at the counters for instant consumption. Packs of pre-rolled joints are also available in vending machines.
General manager Kevin Brady responded: "We are excited to be that flagship, that benchmark, to show people that a cannabis business isn't something that is scary," It's just that "It's something that hasn't been legal for 120 years."
Lowell Cafe is the pioneer and the monopoly in the state, but that won't be for long. Seven other establishments have also been awarded licenses by the West Hollywood for public consumption, and are expected to inaugurate very soon.