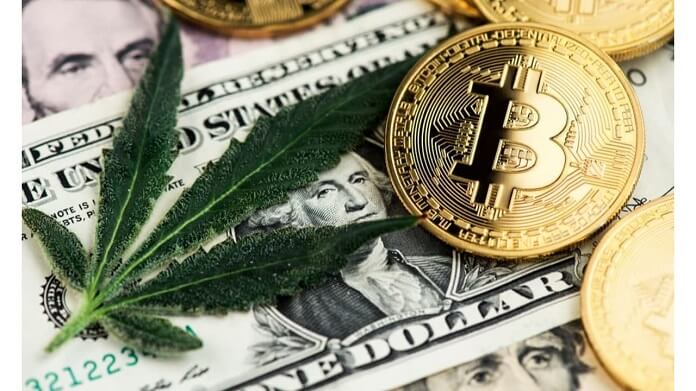 Ben Bartlett, the Berkeley City council member has been hitting the headlines after he purchased Cannabis at an event held last Tuesday, which was organized by the Blockchain Advocacy Coalition. The event aimed at increasing awareness of cryptocurrency payments for the Cannabis industry in California. Bartlett is the first elected official ever to purchase Cannabis with cryptocurrency. This move was to demonstrate how the transaction fees can be reduced with the use of modern-day technology, thereby improving financial transparency.
Bartlett purchased the Cannabis through CRED, which is a financial platform for crypto that takes a few seconds to complete a transaction. This was a phenomenal step for both the crypto industry and its enthusiasts as they have been waiting long for crypto to enter the Cannabis industry. The event was held to bring awareness to a bill (AB 953) sponsored by the Blockchain Advocacy coalition. If the bill is passed, the state will be able to accept Cannabis Tax remittance through stablecoins. This cash-free method of Cannabis tax collection can reduce the cost as well as the safety risks for businesses.
Cannabis is still illegal even though the seamless attempts been made to make it legal, for recreational purposes in California. To this, Liam DiGregorio, the executive vice-chairman of Berkeley, said that the industries are not in a position to get supports from banks due to the illegal nature of Cannabis and most of the transactions being cash-based. As a result, businesses either store huge cash or make payments using credit unions, thereby keeping cryptocurrency in its dormant state. Tax payments through huge cash deposits also create burden on the local government. Using digital currencies can provide robust solutions to such problems. Dan Schatt, the co-founder of CRED, emphasizing on the obvious benefits of cryptocurrencies said,
We are thrilled to build technologies that solve real problems of customers, merchants, and politicians, which will help usher in the next 100 million users of Crypto.
Therefore, this move of buying Cannabis with cryptocurrency is a huge leap towards economic development. However, the general public did not gladly welcome this transition to cryptocurrency. Di Gregorio held the complete ignorance, and lack of uniform regulation, responsible for such a public reaction.